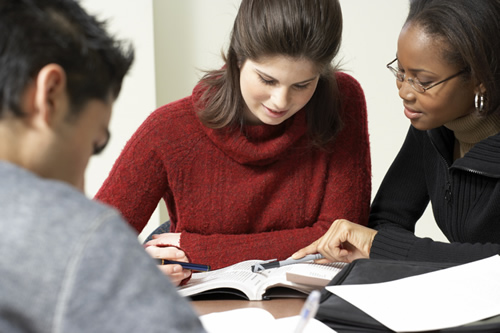 Intake Procedures at Main Street Academy
The intake session coordinated by the Transition Coordinator, Mr. Larry C. Berry, allows students and parents an opportunity to become familiar with the policies and procedures of Main Street Academy including the required School Dress Code. The session will last approximately one (1) hour.
Intake Sessions are scheduled daily in Room 201.
An appointment is necessary. You may contact Ms. Sonsonia Dalton, Registrar at 336-771-4580 to make an appointment.
At the Intake Session, the student and parent will receive the following:
WS/FCS Student Enrollment Application
WS/FCS Release of Records Form
Transportation Routing Request Form
Emergency Medical Information Form
School-Parent-Student Compact Form (Title I requirement)
Child Nutrition Application
Main Street Academy Student-Parent Handbook
Information Sheet re: School Uniform Purchase / Dress Code
During the Intake Session, the students and parent will meet with the Transition Coordinator. Completed forms will be distributed to the appropriate school staff members:
Data Manager
Registrar
Cafeteria Manager
School Nurse
School Counselor
Upon completion of the Intake Session, the student is ready for the one (1) day Orientation Program held by the Transition Coordinator, Mr. Larry C. Berry. Orientation is held on Monday through Thursday. Upon completion of the Orientation program, the student is assigned to classes by the School Counselor, Ms. April Winn, with approval of the Principal, Mr. Spencer Hardy.
Orientation Program for Students
Session #1 Welcome / Information Session / Dress Code Review
Session #2 Campus Tour / Main Street Academy DVD
Session #3 Student Goals and Objectives at Main Street Academy
Self-Concept Exercises
Review of TRP / PBIS Programs
Session #4 Student Handbook Review / Policies and Procedures
Academic Expectations
Attendance Requirements
Discipline Guidelines / Student Code of Conduct
Grades / Honor Roll
Bell Schedules
Session #5 Lunch Break / Review of Cafeteria Policies
Session #6 Student Pre-Test Assessments
ClassScapes Reading / Lexile
ClassScapes / Math
Session #7 Exercise Break / Skills Test
Session #8 Individuals Meetings (Asst. Principal; Guidance Director; Social Worker; SRO; Bus Supervisor)
Session #9 Character Education Review / Individual Project
Session #9 Wrap-Up / Review / Dismissal
Upon the successful completion of the Orientation Plan, the student will attend classes the next school day.