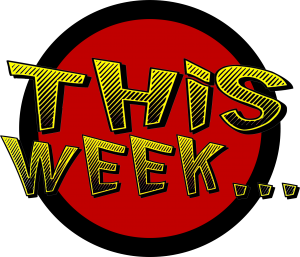 December 9-13, 2013
Tuesday-Country Day
Wednesday-Tacky
Thursday-Look A
like Day
Friday- Wacky Tacky Day
BTB
**BTB has been rescheduled**
"Beyond the Bell"
NEW DATE: Tuesday, December 17 from 2:15-3 in the Media Center
During this session of BTB, studen
ts will take part in a variety of activities that will build an overall sense of school c
ommunity and also build positive self esteem.
Join us for this exciting after school opportunity.
If you are interested in learning more about BTB, please stop by the Counseling
Center
.
Please sign in the counseling Center.
6th Grade Crosby Scholar Academy at TJMS
When: Wednesday, December 18 from 2:
15-3:45

Where: Auditorium
7th and 8th grade Crosby Scholars
Please sign up through the parent/student portal.
Remember that upcoming
community service opportunities are posted on
www.crosbyscholars.org
. Visit this website to learn more and get inv
olve
d.

Christmas for the City
Friday, December 20 from 3-9 at the Benton Convention Center there will be a free citywide Christmas party, called Christmas for the City. This will feature live music and arts performances, original words by local artists, a make your own toy workshop, and of course Santa. The vision for Christmas in the City is to create a meaningful experience for the whole community.
Volunteers are needed for this event, if you are interested in volunteering, please see Mrs. Smith in the Counseling Center for more information and how to sign
up. To learn more about Christmas for the City visit their website @

Reynolds High School will host an Arts Magnet Informational Session:
Wednesday, December 18 @ 6pm in the Reynolds High School Media Center.
Reynold Revue Amid the Pines
Thursday, January 9, 2014
This event is for current, future, and prospective students and parents/guardians. Learn what RJR has to offer in the three A's-Academics, Athletics, and
Arts
.
Want to learn how to earn an Associate's Degree for Free while in High School
Open House for Rising Ninth Graders
December 12, 2013 at 6:00PM
Ardmore Auditorium, Forsyth Tech Campus
Learn about our program and how to apply.
For more information call (336)757-3290
Upcoming FOR (Friends of Rachel) Club Meeting Dates:
Wednesday, December 11 (Ms. Huffman's Room)