PROCTORS STILL NEEDED!
We still need volunteers on May 29 and May 30. If you can help on one or both of these days, it would be greatly appreciated. Proctors must be age 18, and we welcome grandparents, parents, etc..... Volunteers need to arrive at CMS by 7:15 am and can leave at approximately 11:00 am or earlier. Please call Mrs. Henley at 774-4680 to volunteer.
The final Box Tops for Education collection for the school year is May 17th. You can send in Box Tops up until this day. Please be sure to send in your unexpired box tops toour child's homeroom teacher. This is an easy way to earn cash for our school!
HURRY! Click on the link below to earn 5 FREE Box Tops for our school! Enter the schools zip Code (27127 ) and choose CMS. We earn 5 FREE Box Tops eac time the school is selected. Limit 1 selection per person.
H
Our school is starting a new Read and Ride program!
Teachers will be able to bring their classes to read magazines and books, while riding donated exercise bikes.

Our goal is to show how much fun reading can be, while improving our health at the same time.

·

We need 30 exercise bikes, preferably with attached book stands.


·

We need 10-20 music stands for the bikes that don't have an attached book stand.

Please help us by either donating one of the above requested items or one of the following:

1.

Email your friends, family and colleagues to see if they can donate anything.

2.

Ask your church or synagogue to include our request in their bulletin or newsletter.

3.

Mention our request on your Facebook webpage to spread the word.

If you cannot bring your donated exercise bike(s) to Clemmons Middle School, we will come pick them up after school!

Simply call the school at (336) 774-4677.

Thanks for helping us!
---
CMS is in need of proctors and hall monitors during End of Grade Testing.
Proctors are used in the classroom where the students are testing and assist with passing out and collecting materials. They are another set of eyes in the classroom along with the administrator making sure that students are working on the correct area of the test, etc..... There are many more proctors needed than hall monitors.
Hall monitors are not required, but they help things to run smoothly. Hall monitors sit in the hallways and monitor students going to restroom, look for areas where administrators who are testing need help and monitor in classrooms while proctors or administrators go to the restroom, if needed. In addition, they can call the office if there are problems in their area. (The teachers put a trashcan in the hallway if something is needed in the room.) Please contact Ms. Brookshire if you can help out with testing.
Monday, May 13th- PTA Board Meeting
Tuesday, May 14th- SIT meeting at 2:15
Tuesday, May 21st- Time to Eat Dine Out
Wednesday, May 22nd- Sweet Frog Dine Out
Thursday, May 23rd- Corus Concert 7:00 @ WFU Brendle
Monday, May 27th- Memorial Day Holiday
Tuesday, May 28th- Villa Grill Dine Out
Be sure to tell the restaurants you are with CMS! Thank you for supporting the PTSA and local businesses.
---
Welcome Letter From The PTSA President
Welcome to the 2012-2013 school year at Clemmons Middle School. Your new PTSA (Parent Teacher Student Association) Officers and Board of Directors are excited about the year ahead and encourage you to be involved with the PTSA.
The PTSA is the voice that speaks for every child. Our mission is to build a strong, cooperative relationship between parents, teachers, students and staff so every student can realize his/her full potential.
You can support the PTSA by becoming a member, joining a committee, attending monthly meetings, supporting fundraisers, and other ways throughout the year. Whether you can contribute several hours or just one, it will make a difference at CMS. This website and the school's monthly newsletter, provides more information about the PTSA and ways you can become involved.
The Board of Directors and I look forward to meeting you and appreciate your help.Together we can enhance our school. Your voice is important to us and we want your input. Feel free to contact me throughout the year with any feedback and/or ideas - kellieblizard.cmsptsa@gmail.com. There are many challenges facing our schools, students, teachers, and families but together we can make adifference and work to make every child's potential a reality.
Sincerely,
Kellie Blizard
---
Sign up by clicking the above logo! You will earn 5 free eBoxTops and support CMS!
When you sign up and become a member, you
can play games, complete surveys and print coupons to earn
eboxtops
that go straight to our school's account---
Designate CMS when you join!
Parents, Students, and Teachers of CMS: Thank you so much for your continued support of the Box Tops for Education program for Clemmons Middle! So far this school year we collected Box Tops from all the classrooms to make $559.00 for the school!!! This helps the PTSA meet needs of the students and teachers at CMS.
Please keep sending in the unexpired pink or blue Box Tops for Education coupons from your everyday grocery items!! We will collect them throughout the year.
*Another way to earn Box Tops for our school is
e-boxtops
. These are earned through the website
www.btfe.com
Consider becoming a member, then when you shop on the box tops marketplace, our school earns e-boxtops. There are many stores like Target, Best Buy, Disney Store, Wal-mart, Itunes, Athleta, etc. Join now, designate Clemmons Middle School, then shop on the Marketplace!
Thanks again for your support of Clemmons Middle School PTSA!
Erica Jordan
Box Tops for Education Coordinator
---
CMS Needs You!
The PTSA Nominating Committee is currently looking for interested, energetic and excited volunteers to fill committee chair and committee members positions for the 2013-14 school year.
Please contact Amy Hunter at

mydogernie2000@yahoo.com
for additional information.
Check out these benefits for a PTA members!
Keep your kids safe while safeguarding their privacy and reputation on sites such as Facebook, MySpace and Twitter, using the Parent Tested, Parent Approved award-winning parental intelligence system, SocialScout™!

SocialScout™ is a dynamic, new web-based tool that helps you monitor and quickly analyze your child's social networking and mobile phone activity.

With SocialScout™, you will:
Know who your child's online friends are

Receive alerts when new requests are made

See what's being posted about your child

Learn how and when your child is using technology

Automatic translation of mobile text-lingo and slang terms

And much more!

to
PTA Members receive a 10% discount on service offerings from SocialScout™. Click here to begin the sign-up process or go to the PTA Member Benefits page learn more about this special offer!

---
Revolutionary Child Safety Technology – Free to PTA Parents!
eTrak
Powered by Verizon
Powered by Verizon
helps parents Always Know children are safe with its revolutionary new location-tracking device. This lightweight, domino-sized device uses highly accurate, patented GPS+ technology to show a child's location on any smartphone or computer. Other features ensure that if the device goes outside a prescribed area or a child pushes the "panic button," messages are sent to multiple recipients with the device's location and directions on how to get there.
For a limited time, PTA parents can order the device free of charge, (regularly $99), paying only the one-time activation fee ($39) and monthly subscription fee of $15. Plus, for every PTA parent's subscription order, eTrak is donating $6 to their local unit and $2 each to their State PTA and National PTA. Click
here
to learn more and take advantage of this limited time offer.
---
The WSFC Council of PTAs publishes two newsletters. Click the links below to view!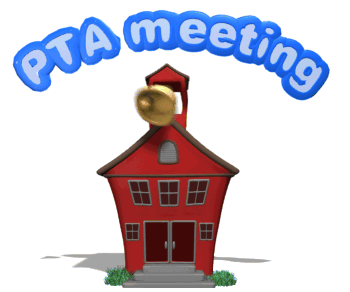 PTSA Board Meetings will be held every 2nd Monday of the month @ 6:00 in room 501.
Go Cardinals!