Welcome Letter From The PTSA President
Welcome to the 2013-2014 school year at Clemmons Middle School. Your PTSA (Parent Teacher Student Association) Officers and Board of Directors are excited about the year ahead and encourage you to be involved with the PTSA.
The PTSA is the voice that speaks for every child. Our mission is to build a strong, cooperative relationship between parents, teachers, students and staff so every student can realize his/her full potential.
You can support the PTSA by becoming a member, joining a committee, attending monthly meetings, supporting fundraisers and events, and other ways throughout the year. Whether you can contribute several hours or just one, it will make a difference at CMS. This monthly newsletter and the school's website, provides more information about the PTSA and ways you can become involved.
The Board of Directors and I look forward to meeting you and appreciate your help. Together we can enhance our school. Your voice is important to us and we want your input. Feel free to contact me throughout the year with any feedback and/or ideas - kellieblizard.cmsptsa@gmail.com. There are many challenges facing our schools, students, teachers, and families but together we can make a difference and work to make every child's potential a reality.
Sincerely,
Kellie Blizard
---
Like CMS PTSA on Facebook
Upcoming Faculty/Staff Birthdays

November 9


Jennifer Hardin

November 11


Thomas Witt

November 13


Brent Maratta

November 15


Marcia Mahaffey

November 20

Connie Adams Jones

November 24

Sandra Hunter



Important Dates

NO SCHOOL


Wednesday-Friday
November 27-29
Thanksgiving Break



DINE OUT




November 2013


12th - Brothers Restaurant


Lewisville-Clemmons Rd.



14th - Subway


2522 Somerset Center Dr

.



18th - Domino's


Hickory Tree Rd.



19th - East Coast Wings
New Towne Shopping Center


2533 Lewisville-Clemmons Rd.



20th - Sweet Frog


6289 Towncenter Dr.



20th - Steak Escape


6246 Towncenter Dr.




Be sure to tell restaurants you are with CMS!




And thank you for supporting PTSA and local businesses.

Board Of Directors

President
Kellie Blizard



Vice President


Nancy Busic



Secretary


Lesley Whitener



Treasurer


Andy Harding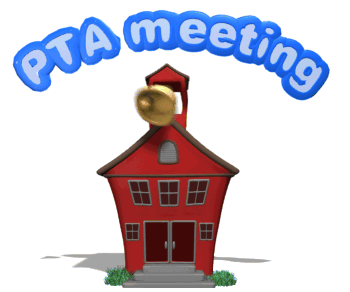 What better way to keep on top of what is going on in
the school than volunteering or joining your PTSA.
Come join us for a PTSA Board Meeting the
2nd Monday of each month at 6pm in room 501.