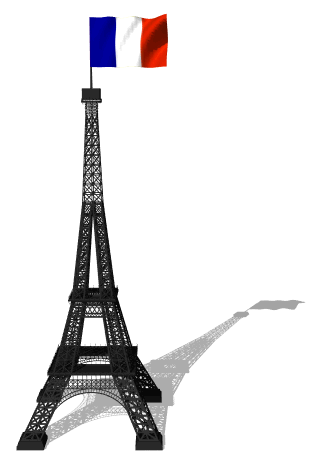 Reagan French Club
We have a dynamic group of students this year with great leadership from the Club Officers! This year our Club President is Patricia Pascu!
You don't have to speak French to join!
Come and enjoy some French culture with us!
We have activities already planned for this year, including several French movie nights! Our first one was a success, and we have planned a few others!
Our Crêpe Delight Day was also a huge success. We had strawberries, jams, chocolate, confectioners' sugar and whipped cream! Our next
Crêpe Delight Day
will include the "meal type"
crêpe
with probably another dessert crêpe, too!
In December we will decorate ornaments with French expressions!
All active Club Members should be receiving emails with upcoming activities! Let me know if you are not getting those :(
Mardi Gras will include a fun fund-raiser with special delivery of Mardi Gras beads & candy to your friends! :)
We will make a uniquely special gift for Mother's Day!