PARENT ASSISTANT: CHECK YOUR STUDENT'S GRADES!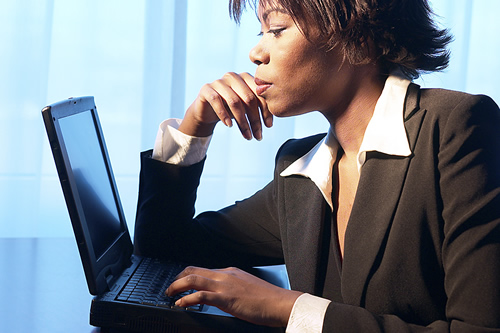 Parent Assistant will NOT be available for the first 10 days of school! Teachers will not be entering grades for the first 10 days, either.
With a new initiative in Winston-Salem/Forsyth County, parents can now log into a program called Parent Assistant and check their student's grades and attendance at their convenience. Now that the program is working, we will no longer be e-mailing progress reports, but all students will still receive a hard copy of their progress report from all classes on the designated dates.
If you do not have a user name and password to access Parent Assist, please contact Anita Wade at
awade@wsfcs.k12.nc.us
or call the school at 336-703-6700 and ask to speak to Anita Wade.
SOME THINGS TO CONSIDER AS YOU ACCESS GRADES:
Teachers do not update grades daily as a rule. They strive to update grades weekly as much as possible. Please contact your student's teacher if you have questions about grades in a particular class.

Many teachers keep a paper gradebook as well as an electronic one, so while work may have been graded, it might not have been entered into NCWise. Again, check with your student's teacher about any questions regarding grades.

Teachers have the freedom to weight grades according to their own system. Some teachers count different assignments as a percentage of the grade (i.e. daily, quiz, and test grades) and others have a point system. It is important to know how each teacher grades so you can better understand what you see on the screen in Parent Assistant.