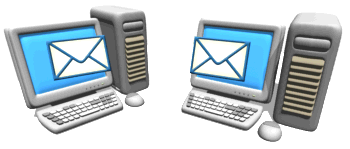 PARENT ASSISTANT

Parent Assistant is a great resource for you parents to observe your child's progress within the classroom. When looking at the current grades, there will be times where either a blank or a dash appear. This does not mean that the student has a zero. Next to the assessment, there is a tab titled "Details" which if it is clicked, you can see the current status of the assignment, whether it is "In the grading process" or any other pertinent information for you all to know what has or has not been handed in by the student. If a zero does appear in the assessment area, by clicking on that particular tab, you can see why a score of zero was placed in the assignment area. Your patience is greatly appreciated as papers are under the grading process. Grades are updated as soon as assignments have been graded.
GREAT NEWS!!!
Parents, if you do not have an email but have a cell phone like an iPhone or Droid, you can access PAM through it.
"Parent Assistant"

es

un gran recurso para

ustedes

los padres

en

observar

el progreso de su

niño

dentro del salón de clase

.

Al mirar las

calificaciones actuales

,

habrá ocasiones

en que

aparece

un espacio en blanco

o un guión

.

Esto no significa

que el estudiante

tiene un cero

.

Junto a la

evaluación

, hay un botón

titulado "

Details

", que

si

se hace clic

, se puede ver

el estado actual de

la tarea

,

si está

"En el proceso

de corregir

"

o

cualquier otra información pertinente

para

que todos sepan

lo que ha

o no ha sido

entregado por el alumno

.

Si

un cero

aparece en el

área de evaluación,

haciendo un clic en

ese botón

en particular, usted

puede ver por qué

un puntaje de cero

fue

puesto

en el área del

trabajo

. C

uando los papeles

esten en

el proceso de corregir s

u paciencia

es muy apreciada

.

Las calificaciones se

actualizarán tan pronto

sean corregidos

.

¡BUENAS NOTICIAS!

Padres, si ustedes no tienen correo electrónico pero tiene un teléfono móvil como un iPhone o Droid, pueden entrar a través de él a nuestro sistema de PAM.