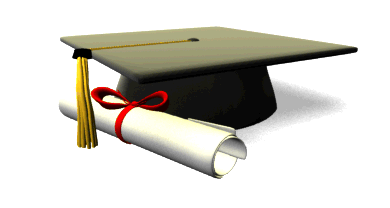 Class of 2014
---
2014 Graduation Date/Time Released
*Graduation Practice (REQUIRED) - Friday, June 13 @ 9:00 AM*
Both to be held at LJVM Coliseum
---
OVER 100 COLLEGES/UNIVERSITIES WILL BE REPRESENTED

Research (use unofficial transcript and test scores to create list of schools that are within your academic realm)
Visit Campuses (physically step foot on the college campuses of interest or virtually tour specific campuses)
Get organized (create spreadsheets, college application binders, college files to manage the process)
Meet deadlines (refer to school websites or this link to meet NC college application deadlines 2013-14 NC College Application Deadlines and Open Houses)
Review financial aid packages (once you complete/submit FAFSA, colleges will create financial aid packages)
Make your final decision (make the best decision for you and your family and continue to SOAR)
---
SENIORS WHO HAVE ENGLISH AT THE CAREER CENTER WILL MEET WITH COUNSELORS AT EAST FOR THEIR INDIVIDUAL SENIOR MEETINGS ON SEPTEMBER 20 DURING 1st OR 4th PERIOD. YOU ARE NOT EXCUSED FROM CAREER CENTER CLASSES AND SHOULD SEE YOUR COUNSELOR WHILE YOU ARE ON CAMPUS AT EAST...WE'LL SEE YOU SOON!
---
SENIOR FAMILIES - CHECK OUT THE INFORMATION SHARED WITH THE CLASS OF 2014 ON WEDNESDAY, SEPTEMBER 12
---
EFHS COLLEGE NIGHT - SEPTEMBER 10
Representatives from Wake Forest, University of North Carolina Greensboro, and Forsyth Tech Community College will be on site to discuss college admissions, financial aid, and take questions from families. Seniors ENCOURAGED to come; open to all EFHS families
---
SENIOR MEETING - SEPTEMBER 12 (EFHS AUDITORIUM)
INDIVIDUAL SENIOR MEETINGS - BEGIN SEPTEMBER 16
SENIORS WILL RECEIVE UNOFFICIAL TRANSCRIPTS, DIPLOMA ORDER FORMS, DISCUSS POST SECONDARY PLANS WITH COUNSELORS, BE GIVEN DIRECTION ABOUT SCHOLARSHIP SEARCHES, ETC.
---
Free Application for Federal Student Aid (FAFSA) - THE WINDOW TO FREE MONEY FOR COLLEGE
Seniors...in order to qualify for Federal Grants (e.g. Pell Grant) and Loans, you must complete the FAFSA. Application period opens January 1, 2014 but you can get your PIN now. Visit
http://www.fafsa.ed.gov/
to get started. Parents will need to have current year's tax information or can estimate based on last year in order to complete the FAFSA form.
GET YOUR PIN NOW!!!