Mrs. Reavis Homework Philosophy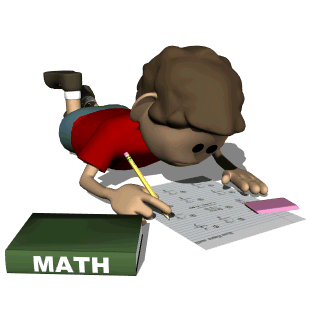 *Students in my class can expect to have a small amount of homework each night Monday through Thursday. PTA and school-sponsored event nights such as Skate Night will be exceptions.
*Homework in first grade is meant to be a review of material covered in class. It should be independent work, i.e. students should be able to do it with little or no help and it should not take more than 20 minutes to complete.
*The main goal, for this age, is to help students become responsible for taking an assignment home, completing it, and returning it the next day.
*Students are encouraged to ask for help if they do not understand (or cannot read on their own) the directions. Parents/Guardians should get in the habit of checking over their child's homework each night and give them the opportunity to correct mistakes.
*I do not always put a "grade" on homework assignments, but I do always check over them and expect to see their best effort in all that they do!
Take Home Reading Books
*Take Home Reading books begin going home in October as part of homework. Each child will be given a book that should be on their independent level, in other words, one that they can read on their own without missing more than a few words.
*Take Home Readers go home on Monday with a reading log for parents to sign, and come back on Friday. Your child should read at least 10 to 15 minutes each night. (Of course they can read for longer if they would like!)
*If your child finishes the book early, please have them read the book again the next night. Repetition when learning to read is very important! They will build fluency and read more smoothly with repeated readings!
*Please be sure to sign your childs reading log and indicate in the correct space if the book seemed to be an appropriate reading level for your child. These books gradually increase in difficulty as they move on to other books. Take Home Reading Books are meant to be independent reading to build fluency and vocabulary. Please let Mrs. Reavis know if your child's book is too hard for them to read, so we can make adjustments