School Counselor
(336)703-6757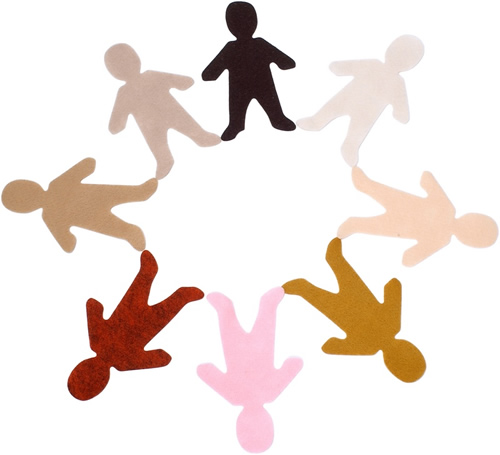 I have been an elementary counselor for 9 years. Before that, I was a middle school counselor, worked as a child-development specialist and parent educator for teen-aged mothers, worked in the juvenile court system, and even in law enforcement! I graduated from UNC Charlotte and earned my Master's degree in Agency and School Counseling from Lenoir-Rhyne College.
I played basketball at Charlotte and I truly believe that everything you need to know in life you can learn on 94 feet of hard wood (aka: a basketball court).
I live in Clemmons with my husband, our two daughters, our dog, and now 3 kitties! I enjoy almost all sports, I am a HUGE Pittsburgh Steelers fan, and I coach AAU basketball. I am truly ecstatic to be a part of the staff at Caleb's Creek, and to be working for such wonderful Administrators and with such awesome teachers!
I serve all student K-6 for individual needs and on a rotating basis in our Character Education classes. I also serve as the , the 504 Coordinator, and the SAT(Student Assistance Team) Chair - among other roles. I am available to meet individually or with groups of children to discuss personal, social, and academic issues.
This year we have a part-time counselor, Amy Loflin, who is here daily from 8:30-12:30. Mrs. Loflin will serve as the AG Coordinator and will do classroom guidance / Character Education classes for Grades K-2.
THE A-TEAM
(Academics, Attitude, and Attendance):Check-In / Check-Out and an Academic Support Group are two of the exciting new programs for our students here at Caleb's Creek.
Check-In / Check-Out -- We are continuously identifying students with attendance, behavioral, social, and academic needs who would benefit from having a Mentor at school. The students will check in with their mentor at the beginning of the day and check back out with them at the end of the day. This is one way we are reaching out to help all our students be successful.
Academic Support - I will work with a small group of students, referred by their teachers, to improve their academic success. My belief is that the younger children learn how to track, handle, organize, and manage their academic responsibilities, the more successful they will be in school.
Please click on my links below for information on the Academically Gifted Program, the Student Assistance Team process, and 504 Personal Student Plans.
SUMMER CAMP OPPORTUNITIES:
Many parents have started looking for summer camps for their children already and one of the best ways for them to save money is to register their children early for summer camps to take full advantage of their early bird discounts.
WScamps.com
provides a complete listing of summer camps in the Winston-Salem area for parents to choose from all the possible programs.