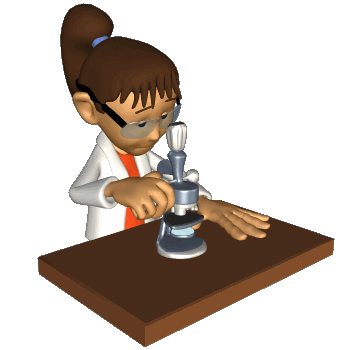 September was a busy month and it looks as though things are not slowing down!
There are many exciting things going on in the fall at Calebs Creek Elementary.
On Tuesday, October 26 from 6:oo-7:30pm,
we will turn our auditorium into a science lab, as Calebs Creek will host Family Science Night.

Students and parents will go from station to station conducting inquiry-based science experiments.

There is no charge for this amazing event! More information about this event will be coming home soon. So mark your calendars for
Tuesday, October 26: Family Science Night!
Our Family Science Night will kick off this years Science Fair. Our kindergarten-fourth grade teachers will again work with their students to create a class project. An individual Science Fair project will be a requirement for fifth and sixth grade students. Parents of students in Grades 5-6 will receive Science Fair guidelines from their childs classroom teacher after our Science Fair. A letter explaining the guidelines for the Science Fair will be sent home to each 5th and 6th grade student after Family Science Night.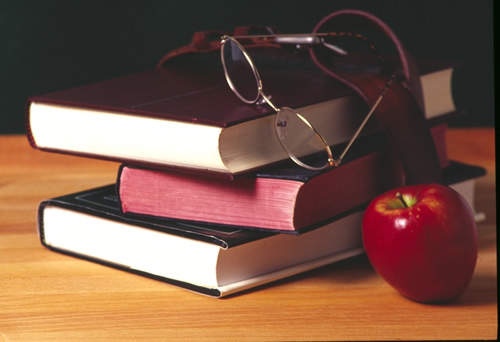 Here are some stories you and your child can enjoy together!
Jack the Builder by Stuart Murphy is like one big math lesson. Your child will learn addition as he sees what Jack can build with just one more block.
Eye Wonder: Space by Carole Stott is a great introduction to planets, stars, and more. Your child may get hooked on space after reading the detailed information and looking at the photographs.
Babushkas Doll by Patricia Polacco is a story about a girl who needs some practice learning patience. This magical story begins when the little girl picks up her grandmothers doll.
The Boxcar Children Cookbook by Diane Blain gives simple recipes for foods eaten by the Alden children during their adventures.
Retrieved from Math & Science Connection
DIBELS: Dynamic Indicators of Basic Early Literacy Skills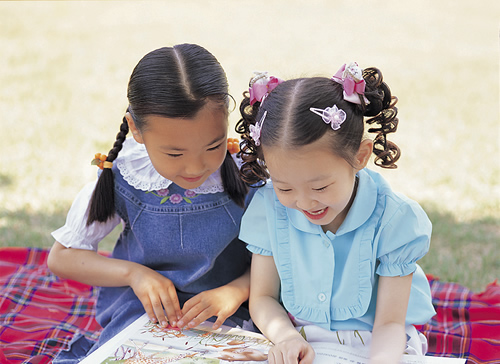 The teachers and administrators at Calebs Creek are committed to helping your child become a successful reader. As part of our commitment, K-2 teachers use an assessment called DIBELS to help us examine how your child is doing in learning important reading skills. DIBELS stands for
Dynamic Indicators of Basic Early Literacy Skills.
DIBELS tests five skills that are necessary for learning to read. DIBELS is used to identify children who may need extra help to become good readers and check up on those children while they receive the extra help to make sure they are making progress.

Children who learn these skills become good readers. The skills are:
Phonemic Awareness: Hearing and sounds in spoken words

Alphabetic Principle: Knowing the sounds of the letters and sounding out written words

Accurate and Fluent Reading: Reading stories and other materials easily and quickly with few mistakes

Vocabulary: Understanding and using a variety of words

Comprehension: Understanding what is spoken or read
Your childs teacher will use the information to better help your child.

For example, the DIBELS assessment may tell us that we need to spend more time teaching your child how to sound out unknown words.
We are working hard at school to make sure that every child is on target for success, and we thank you for your efforts at home.
Reading New Words
Your child may not be able to read a word like supercalifragilisticexpialidocious. However he can use the words he already knows to read new words.

Heres how: Start with someones name.
Troy
, for example, might have an easier time learning tr words such as tree.

You can use the tr consonant blend at the beginning of his name to teach other blends as well, such as st, cr, or pl.

Practice pointing out patterns in sight words your child recognizes. Example: If your child knows then, she can learn this, that, and they. Could, would, and should are other sight words that follow the same pattern.
Brain Teasers

Try these brainteasers to promote creative and cognitive thinking! Have fun!!
What letter is next in this sequence: M, A, M, J, J, A, S, O

If you write down every number between 50 and 100, how many times will you write the number 6?

What can run but never walks, has a mouth but never talks, has a head but never weeps, and has a bed but never sleeps?

What clothes does a house wear?

Two fathers and two sons received 3 oranges. Each of them received a whole orange. How is that possible?
Good luck!

Answers to these brain teasers

will be in next months issue.