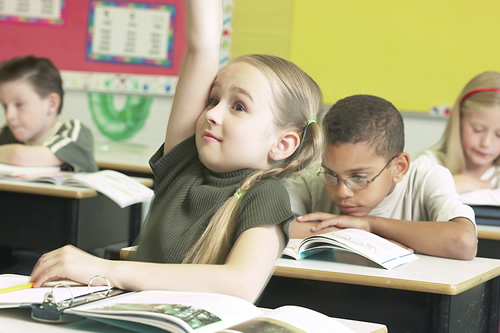 Classroom Expectations / Expectativas en la clase
Arrive on time!

Have ready your pencils, books and other materials.

Study your vocabulary / notes

EVERY

night 5-10 minutes.

Be respectful to one another

Give every assignment 100%!
Tener listo sus lápices, libros y otros materiales.

Estudiar su vocabulario / notas

CADA

noche 5 a 10 minutos.

Ser respetuosos unos a otros.

¡Dar a cada tarea su 100%!
Grading Policy / Póliza de las calificaciones
30% - Quizzes / Tests
25% - Class Participation / Attendance
25% - Classwork / Homework (Homework will NOT be accepted more than a week late!)
20% - Projects (Projects will NOT be accepted more than a week late!)
30% - Pruebas / Exámenes
25% - Participación en clase / Asistencia
25% - Trabajo en clase / Tareas (¡Tareas NO serán aceptadas más de una semana tarde!)
20% - Proyectos (Proyectos NO serán aceptados más de una semana tarde!)
Attendance / Asistencia
Students meet in class every other day (A day / B day). Students are required to make up any missed work due to an absence and should make arrangements with the teacher. Failure to make up work will result in a zero as a grade. Please make the effort to make up any missed work.
Los estudiantes se reúnen en la clase cada dos días (un día A / un día B). Están obligados a hacer cualquier trabajo que hayan perdido debido a la ausencia y deben hacer arreglos con la profesora. Si no se realiza el trabajo, una calificación de un cero se dará. Por favor, haga el esfuerzo para hacer cualquier trabajo que hayan perdido.

Items needed for class / Elementos necesarios para la clase
Composition notebook
Folder (For homework sheets)
Pens (Blue or Black ink only)
#2 Pencils (Mechanical pencils are great!)
Spanish / English pocket size dictionary (optional)
Un cuaderno de composición
Una carpeta (para las hojas de tareas)
Unos bolígrafos (solamente azul o negro)
Unos lápices (¡Los mecánicos son estupendos!)
Un diccionario de bolsillo en español / inglés (opcional)
Classroom Wish List
This classroom would appreciate any other donations that would like to be graciously offered!
Pañuelos de papel y desinfectante para las manos
¡Esta sala de clase
agradecería
cualquier donación
que
quisieran ser
amablemente ofrecidas
!