Patriots' Page



TONIGHT'S HOMEWORK--12/12
Math 1:
Study notes and practice equations online.
Math 8: Study vocab flash cards. Pizzazz pages 31 and 33. Quiz tomorrow over similar figures. Be sure to know what it means to be similar!
Science:
Review notes daily. Study for Photosynthesis, Respiration, Nutrition Test.
1st, 2nd & 5th Periods Language Arts:
Article 6, reading guide and job due tomorrow. Finish novel by Friday.

6th Period Language Arts:
Article 6, reading guide and job due Friday. Finish novel by Friday. Notes on Prezi from Edmodo and 8 gothic characteristics of your novel in journal.
Social Studies: Continue to look over handouts and notes. Test either Thursday of Friday so be prepared.
To view previous homework assignments, simply click
HERE
to bring up the calendar. Then click on the day you would like to see.
CONTACTING THE TEAM
The best way to contact us is via email. It's always a good idea to give your child's name in the subject line. We will do our best to respond to all emails within 24 hours. If you don't hear from us in that time, please email again or call the school.
TEAM CONFERENCES
The Patriots Team will be available to meet with parents most Tuesdays and Thursdays between 9:45 and 11:00. In order to request a conference, please contact one of the team members, and we will be happy to schedule a meeting. Please understand that time is limited and arrive to your scheduled conference on time. If you are unable to attend your conference, please notify us as quickly as possible.
ANNOUNCEMENTS AND REMINDERS
Students do not need to bring their personal calculators to school. Mrs. Mudgett has a set for use in the classroom.
Please hand in all DC paperwork and money to Mr. Luthi BEFORE homeroom. He does not want to give up his class time!!!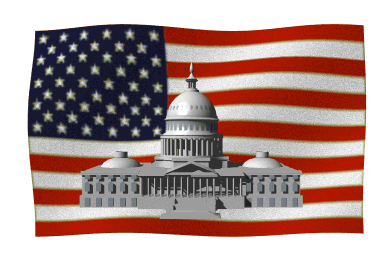 WASHINGTON, D
.
C
.
The trip is scheduled for March 4th through 7th. Money collection dates have been scheduled and we ask that you adhere to the deadlines.

We are responsible for making large payments to the tour company throughout the year and we must have the funds available to do so. Please take the time to put these very important deadlines on your calendar.
September 4............................Intent Forms Sent Home

September 16..........................Intent Form and $100 NON-REFUNDABLE Deposit Due

September 24..........................Parent Meeting in Cafeteria at 6:00 p.m.

October 4...............................Notarized Permission Forms Due

October 12.............................Yard Sale Fundraiser

November 8............................$150 Payment Due

Janu

ary 17..............................$150 Payment Due

Ja

nuary 22-24..........................Roommate REQUESTS Accepted