Welcome t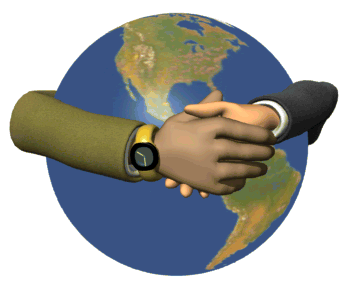 ESL
!
My name is Mrs. Tina Dezern, and I am an ESL (English as Second Language) teacher at East Forsyth Middle and Hanes Magnet Middle Schools. I teach on A days at EFMS and on B days at HMS. I hold a B.A in English and a B.S in Science, and currently working on my M.Ed at Salem College.
Bienvenidos a ESL!
Sobre mi:
Soy la Señora Tina Dezern y soy una maestro de ESL (Ingles de Segundo lenguaje) en East Forsyth Middle y Hanes Magnet Middle Schools. Yo enseño el día "A" en EFMS y día "B" en HMS. Yo tengo un BA en Educación de ingles y un BS en ciencias. En la actualidad estoy estudiando para mi M.Ed en Salem College.
In the ESL department, I teach through the content area and help my students with the language of mathematics, social studies, science, and language arts. I work closely with the core teachers and try to tailor my lessons to the upcoming work in one of the core subject areas.

En el departamento de ESL, enseño a través de los conteneos del área, y yo ayudo a mis estudiantes con el lenguaje de matemáticas, estudios sociales, ciencias y artes del lenguaje. Trabajo con los maestras de materias básicas, y trato de adaptar nuestras lecciones al próximo trabajo en las áreas básicas.
Currently we are working on:
6th Grade:
Reading "Gladiator"
Parts of Speech
7th Grade:
American Colonists/Imperialism
Parts of Speech
8th Grade:
Summarizing Strategies
Writing a Summary Paper
Parts of Speech
If you would like to arrange a conference with me you can email me at:
Si usted desea tener una conferencia conmigo, por favor envíeme un correo electrónico a:
tydezern@wsfcs.k12.nc.us
I enjoy working with your children and would enjoy meeting you at any time.
Yo disfrutó mucho trabajar con sus niños y me encantaría conocerlos cuando pueda.
Regards,
Tina Dezern
ESL Teacher